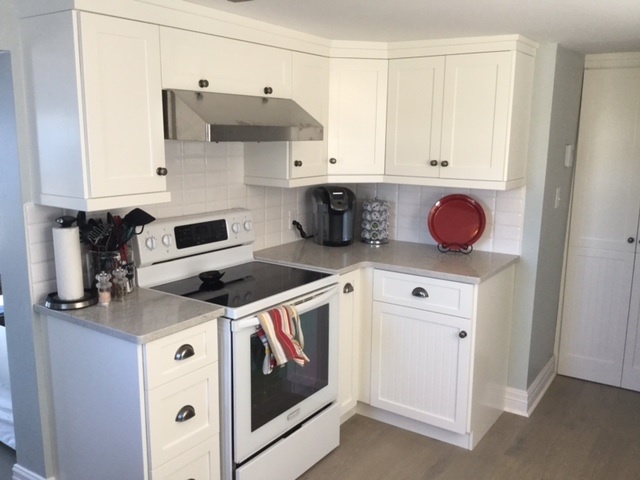 Elite's custom cabinetry design and finishes created just the kitchen we envisioned in our 950 square foot cottage, that is over 100 years old. We approached other local vendors who did not have Elite's ability to locally manufacture cabinetry and soon came to the realization that we could not use their products and designs. The installation, although predictably difficult with nary a straight wall, went very smoothly. John and I love the addition to our traditional home!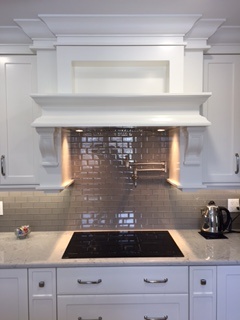 We are very pleased with all aspects of Elite Kitchen & Design Inc. The cabinetry is elegant, with a finished product that had much thought and excellent workmanship put into it. The design has made our kitchen very versatile, practical, and efficient and our experience working with the Elite team was nothing but first class. We would recommend Elite Kitchens & Designs to any of our friends or relatives that are considering doing their kitchen.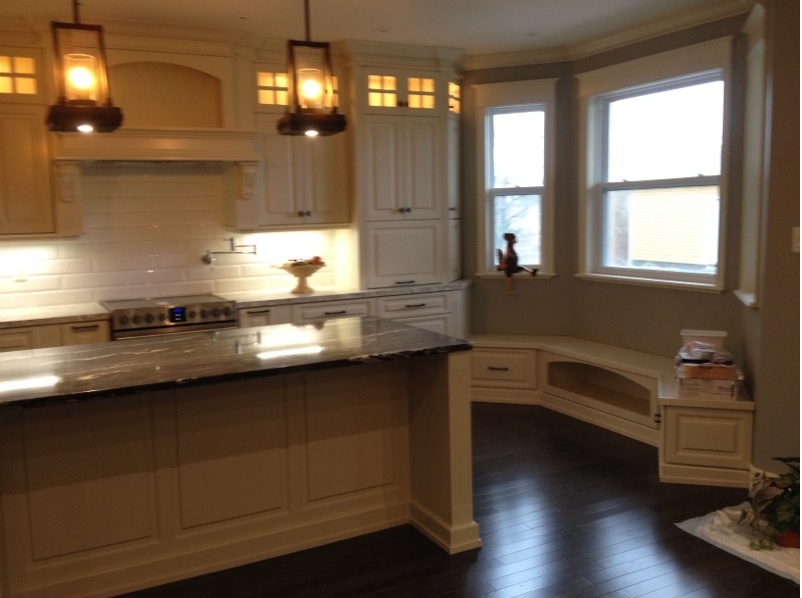 We absolutely love our kitchen and all of our cabinetry. The detail work turned out amazing and it is exactly how I envisioned! I have the kitchen of my dreams and cannot wait for my family and friends to come by to see the craftsmanship and expertise of the team. I wanted a WOW factor, and Elite Kitchens certainly gave our new home just that!
We are extremely happy with our new cabinetry fireplace built-in. At Elite, they are very organized and everything went as scheduled! My overall experience was fantastic! We would definitely recommend Phil and his team for any renovation projects. It was a pleasure working with them and we are thankful for their professionalism and expertise!
We are so happy we went with Elite Kitchens for our new kitchen design. The entire staff was amazing to work with and really got to know us and what we wanted. Our cabinets are beautiful, functional, and durable. We are completely satisfied with the service and workmanship provided by Elite Kitchens and would recommend them to anyone building or re-modelling.
Krista's design for us is very functional and we have more than enough cabinetry space. Not to mention – it is beautiful!! During the installation, the slightest issue was fixed quickly and easily. The whole experience with Elite from start to finish was excellent! Anyone we know renovating or building, we never hesitate to recommend Elite for the job!